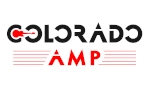 Colorado AMP
Colorado AMP Spring Break Camp
Colorado AMP
8141 N I-70 Frontage Rd, Unit 7B, Arvada, Colorado 80002
Mar. 20th - 24th
Our spring break camp is a unique opportunity for a small, select group of kids to immerse themselves in music for a short but effective time period. You'll be amazed at how much they can get done in 5 days! For $149 they will get access to instruments and learning materials to make them sound like a professional band. There is no better way to get your kids inspired about music. Students will be provided with snacks and team building exercises to promote healthy friendships. One on one and group instruction will be intermixed. The final performance will occur at the end of the camp.
Camp #1 and Camp #2 will run from March 20th to March 24th. Students aged 9-12 from 9 a.m. to 12 p.m. and students aged 13-16 from 1 p.m. to 4 p.m.
The camp will focus on students' formation of bands of 4-6 people where each participant will learn an instrument they have not learned before. By the end of the week, the students will be prepared to do a performance of 3 pop songs.
Register for Colorado AMP summer camp- $50 off registration fees! (only $149 for a 2-week session!)
Our summer camps are built so that kids can maximize their time learning the ins and outs of the music business. By the end of two weeks time, they'll be able to perform as a band and have the skills to run sound for a show. They'll learn music fundamentals and build friendships as they learn a new instrument, arrange songs, and learn how to brand and promote their own music. They'll also get the opportunity to create a recording of their efforts. By the end of two weeks with Colorado AMP, you won't believe what they will have accomplished. The camp will focus on students' formation of bands of 4-8 people where each participant will learn an instrument they have not learned before. By the end of the camp, the students will be prepared to do a performance of 3-4 pop songs. Register today at https://coloradoamp.org/summer-camp/ and mention this coupon in your registration form to reduce your camp fees from $199 to $149 for each two-week session! Camp 1 will run from June 5th - June 16th. Students aged 9-12 from 9 a.m. to 12 p.m. and students aged 13-16 from 1 p.m. to 4 p.m Camp 2 will run from June 19th to June 30th. Students aged 9-12 from 9 a.m. to 11 a.m. and students aged 13-16 from 1 p.m. to 4 p.m Camp 3 will run from July 17th to July 28th. Students aged 9-12 from 9 a.m. to 11 a.m. and students aged 13-16 from 1 p.m. to 4 p.m Camp 4 will run from July 31st to August 11th. Students aged 9-12 from 9 a.m. to 11 a.m. and students aged 13-16 from 1 p.m. to 4 p.m