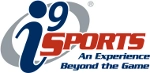 i9 Sports - Colorado
Spring Sports Season Starts: Sports Still Remain!
Apr. 1st - 2nd
At i9 Sports, we offer fun youth sports programs for boys and girls ages 3-14. Whether you choose flag football, soccer, basketball, baseball, lacrosse or cheerleading, we focus on how the game is played, how much fun we can make it for the kids, and how easy we can make it for the parents. The i9 Sports team is dedicated to providing quality instruction and age-appropriate, healthy competition while also teaching the importance of good sportsmanship. And with our one day a week programs, it's convenient for the whole family. For a full list of available programs near you visit www.i9sports.com.
$15 OFF League Registration with i9 Sports
GET IN THE GAME! REGISTER TODAY! * Basketball * Flag Football * Soccer * T-Ball/Coach-Pitch Baseball * Cheerleading * Lacrosse * Volleyball - The Way Youth Sports Should Be! Multiple seasons offered throughout the year! Call and register for any of our programs today and mention this ad to receive $15 off any program priced over $100. Or register online and use coupon code FAMFUN23. This coupon can be applied to Camps & Leagues for Aurora/Centennial, Denver Metro South, Littleton/Englewood, The Rockies (Jefferson and Broomfield Counties), Thornton/Northglenn or Ft. Collins/Greeley/Loveland.